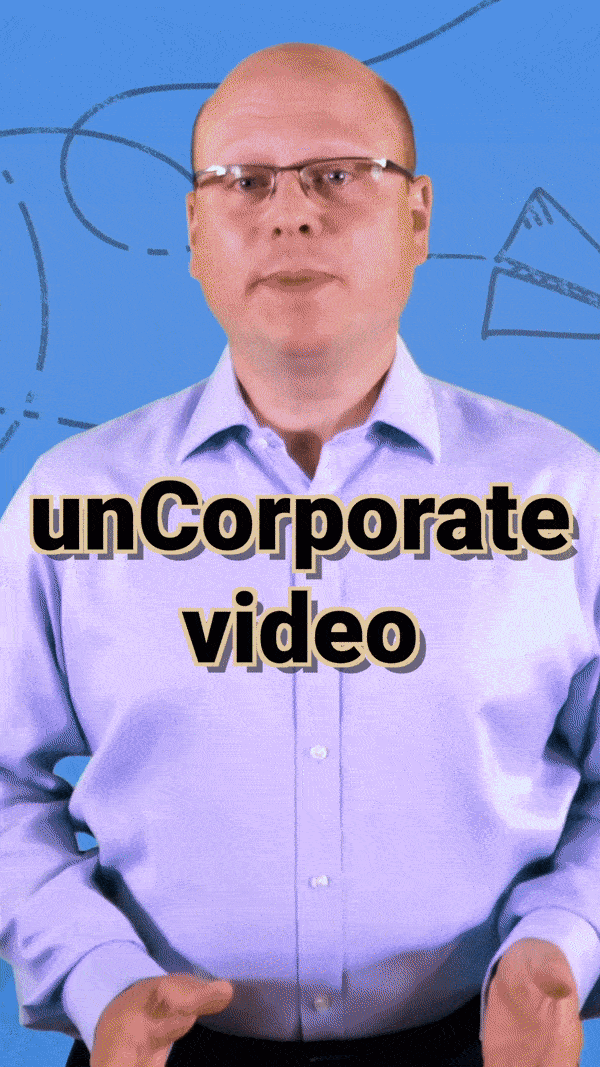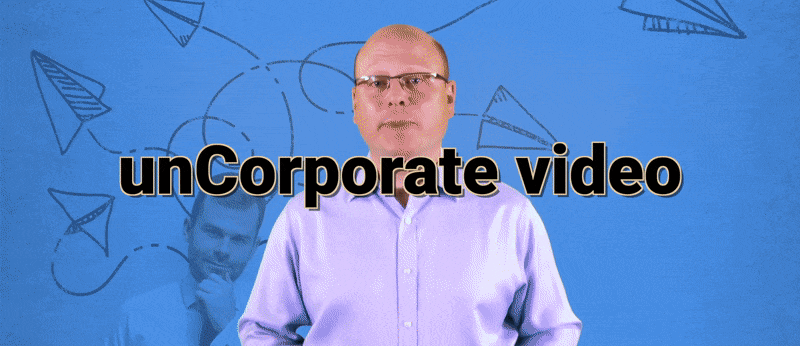 Regular

unCorporate video production and support rolled up in to neat pay monthly packages
"A single video is all you'll ever need" Said no one…ever
Without consistent and human video communication how will you get heard?
Be consistent. You know you have to produce regular print, blogs, emails and social posts. It's the same with video, your communication needs to be often and powerful to stick out and get noticed in an always more competitive internet. 
Be unCorporate. Re-humanise your marketing. Create an unforgettable and truly unique experience with your brand's personalities, stories, people and knowledge. Differentiation is the only option to get you message heard now. 
Be guided. Leave the awkward stage fright, dull scripts and confusion of using video behind. Let the experts in to walk you through prep, presenting, and promotion. Doing video right is the only option for results.
"A brilliant way to get ourselves more known, and it's led to things that have really made a difference"
BNI UK & Ireland
1. We examine your strategy and conduct a video audit.  You'll establish where best to start with video and how to move on from there. This will enable us to build your membership package. 
2. We help you to plan your videos for the shoot. You'll learn how to structure and prepare them to compliment the styles selected. Over time, you'll become a pre production pro. 
3. Armed with a rock solid strategy, our production team will step in and bring your content to life. We'll help with pre shoot planning, concepts and of course direct, film and edit. Video production takes place at our studio in Hemel Hempstead, Hertfordshire or at your location. 
4.With experience on all the major platforms, we'll give you the tips and tricks needed to break through the noisy online environment and walk you through campaign set ups and video distribution on all of your chosen channels. 
The great thing about video is you can turn one into ten pieces of new content if you're smart about it. As part of your membership, we'll always advise on how we can repurpose a shoot into new and unique pieces of content.
6. The moment you stop using video to communicate is the moment it all falls apart. We will help you track, measure and react to your videos so that as you repeat the process the results only go one way. 
"I had a suspicion my conversion rates might improve, but I was surprised to find out they improved 40%!"
Matt Mitter – Value Rater
How can membership help you?
📹 Unsure how to effectively tie in video with your strategy ?
Membership comes with a video marketing talent manager. We'll look at your existing strategy to work out where the quick wins are and your long term goals. We'll then guide you on how to achieve them with video. You'll end up with a stack of ideas you can trust will work or just clarity on your own. 
📹 Lack confidence preparing impactful video?
Your very own content tutor will teach you how to craft your business videos like a pro so they communicate your message, stick to your brands tone and help you differentiate so you're not making just another boring old video.  Our planning and pre-production systems take away the uncertainty that your content might not work.
📹  Is your team anxious about presenting on camera?

No matter if it's you or one of the team, we all have nerves to begin with. Your director and presenting coach will not only make your content as creative and engaging as possible. They'll give you feedback on what is and isn't working and help you present with passion. So you can rest assured, you always come across professional. 
📹 Confused by production ?
You don't need to worry about the tech stuff. Your production crew will take care of the show from our studio in Hemel Hempstead, Hertfordshire or on your location. We then guide you through potential pitfalls and allow you to focus on nothing but the content. The less you have to worry about, the better your content will be. 
📹 Hesitant about planning content?
Your content tutor will teach you our tried and tested systems to craft vlogs, promo, testimonials and more. You'll become fast, confident and professional in your prep meaning your latest release, always improves on your last.
📹  Skeptical about distribution?

Video has its own rules on different platforms, knowing how to get the most impact on all of them is enough to give you a headache. Your membership distribution guide will make sure your methods of promotion tie in with your goals and teach you top tips and tricks to get your videos more reach, engagement and impact.  
Questions you might have about Membership
How do I become a member?
Book in an initial call

We'll work out if you need a video marketing audit or screen test.

This will then give us all the information we need to inform you of the best styles, planning and promotion to hit your video marketing goals harder than Tyson Fury's right hand.

We'll then create a package for and split it in to monthly payments.

There's no long term contract, we work on quarters so the most you are tied in for is 3 months.
How does the DIY studio work?
We have a studio set up especially for our members to help them make more disposable content. Like short social posts or video pitches or Live streams.
You just connect your mobile devices, cameras or tablets. You plug it into the pro sound and lighting set up, and away you go.
You can book in your time online and follow our courses and tutorials to help make your own videos.
Try beat one member's record of 36 short videos in 2 hours if you like. There is no prize other than respect form the other members. Find out more here.
Creating a system and process for on going video production is going to be a big part of any savvy marketers strategy. Communication is on going and that means your video needs to be too. Our monthly packages enable brands to use video hand in hand with their strategy whilst being kinder on cashflow and significantly easier to budget ahead for. It doesnt mean you have to produce video every month, just that each quarters content gets spread out evenly.
Is there a long term contract?
Membership contracts are based on quarters, they receive an e-mail 10 days before renewal with a link to cancel and updates if they have not booked in their minimum quarterly session.
We cover the whole of the UK. Members can film in our studio in Hemel Hempstead or we can come out to your location of choice. We charge milage for leaving the studio at the standard rate of 45p a mile.