3 secrets to stop making boring business video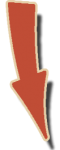 [javascript src="https://ec327.infusionsoft.com/app/form/iframe/d1dc1d44d6968299682cf01cf71f0c13″/]
3 Secrets to Stop Making Boring Business Video
During filming of Raiders of the Lost Ark, Harrison Ford picked up a stomach bug. It was on the day that was supposed to be the biggest ever whip vs scimitar fight. According to legend, Harrison came out of his trailer and was so stricken by his illness that Spielberg cut the fight scene completely, and ended days of filming by having him simply shoot the villain with a pistol.
The point is that this scene could have ten minutes long, half an hour long or even a day long. It didn't matter – it was always going to have the same outcome. The baddie was going to get shot. And that, believe it or not, is the key to great business video!
The key to great business video
You've got to get in late and get out early. Make it feel like you're coming in halfway through a conversation and make your audience scramble to keep up. This way, you'll avoid the waffle. Just get to the point quickly and you're done.
Unfortunately, this is pretty hard to do on your own and that's why we're giving 3 of our top secrets away that we give to literally everyone that walks in here and anyone who wants to listen…
Ban the 'we'
Number one – consider the viewer and ban the 'we'. If you're talking about how great you are, or what accolades you have or how long you've been in business, then you are talking about yourself too much – and you need to ban the 'we'. Despite what McFly might tell you, it's not about you…
A video should not be about you, it needs to be about your audience's problem. It's all about them. The 'we' just makes for boring viewing.
Let's look at it another way. If you've ever been on a date, or you've been to a business network meeting and you're chatting to someone and they only want to talk about themselves, it's really frustrating. Well, imagine watching a video when somebody's doing that. It's doubly-frustrating. In fact, it's just boring.
So, in order to make sure that you don't bore the socks off your audience, you need to consider them. Teach them something about your industry, surprise them with a clever intro…
Follow our ten second rule.
The trick is to take no longer than 10 seconds with every new chunk of information. And now for our quote of the day: 'I didn't have time to write a short letter so I wrote a long one instead.' – Mark Twain Think about it…
Cutting the crrrrap
Go ahead and write your video as a blog – even if you're not going to use it. Read through it, edit it down and try to cut out as much as you can. Cut anything that isn't new information, so that all that's left is the essence of what you're trying to get across.
People will often tell you that videos need to be short. They don't. They need to be waffle-free. As a result of that, they'll stay short.
Editing
We're loathe to include this as a 'must-do' but if you're going to be serious about your videos, you'll need to do some editing. We have a simple rule when it comes to editing and it's this:
How can I make this better?
Talking to a camera for 5 minutes isn't going to do you any favours and it's not going to be very entertaining for your viewers. Adding jump cuts, supporting text and graphics, props, movement and colour will help your audience stay engaged.
Hit play below to watch the one take un edited version of the vlog.
If we could give you just one piece of advice for when you are making your own videos it would be to think of a video as a blank canvas where you can…
Get creative and try and surprise your audience.
[javascript src="https://ec327.infusionsoft.com/app/form/iframe/d1dc1d44d6968299682cf01cf71f0c13″/]