Bespoke Booth
Video production designed specifically for your brand
What is a Bespoke Booth?
Bespoke Booth is video production that falls outside the boundaries of our set video formats. It can range from screenplay promos to documentary style to bespoke vlogs.
We can create video formats to allow you to scale up your production and produce large amounts of video or just come up with a one off show piece to spearhead your marketing campaign and act as hero content.
The key to a great bespoke format is planning and prep which of course we can take care of.
0
%
Marketers who use video grow revenue 49% faster than non-video users.
0
%
Social video generates 1200% more shares than text and images combined.
0
%
Viewers retain 95% of a message when they watch it in a video compared to 10% when reading it in text.
0
%
The average user spends 88% more time on a website with video.
Where does it fit in the funnel?
Bespoke Booth videos can fit at every stage of the funnel depending on your requirements. We will advise you with the best style of production to match your goals but without an initial conversation it's hard to say where you ideas might fit.
Why not check out the video marketing course below to start working out the content you're going to need to produce to get your desired result.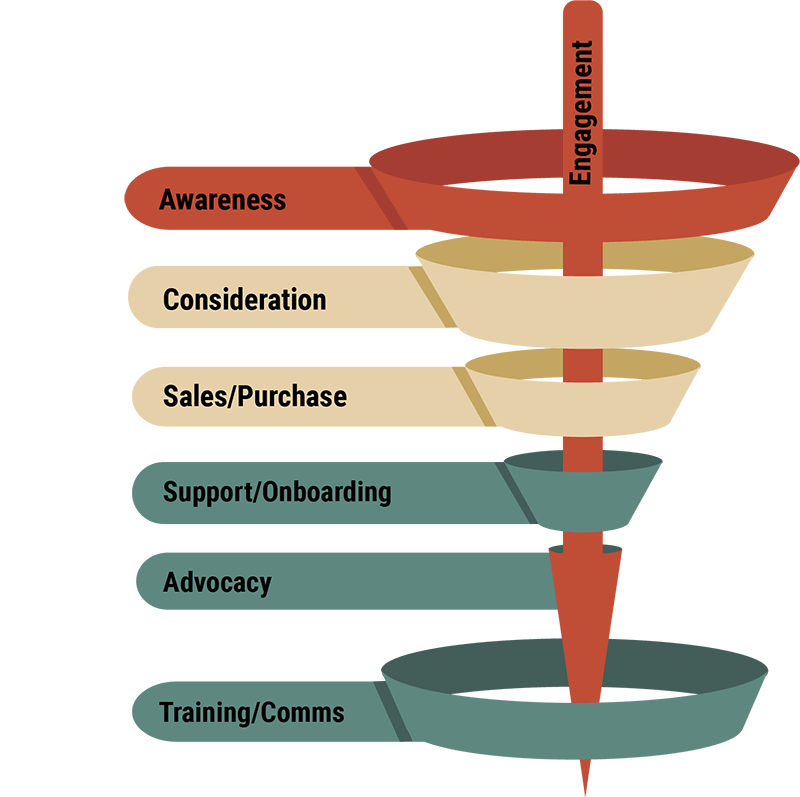 "We've are so impressed at how well they understood the brief. This is a cool company that we recommend highly." Lucy – How To Thrive
What makes Bespoke Booth such a great choice?
• The ability to create large amounts of video in environments that suit the contents topic.
• Your very own unique look viewers will come to recognise.
• Expert guidance on creating, distributing and measuring your shiny new video/s
How to measure the ROI on talking head videos
Just like the other areas of your marketing you need to make sure your videos get return. We've built some calculators which will help you work out if the goal you have set for video is achievable. Some will give you predicted ROI over a 1 month and 6 month period so you know if video is worth adding. You'll get an idea of impact it might have on your e-mail marketing too.
We are still building these and will add to them so long as maths exists and different areas of marketing. We don't see either going away.
The calculators so far :
• Landing page conversion calculator
• Whole site and individual bounce rate calculators
• E-mail marketing and video conversion increase calculator