How to make the cheapest video ever – 10 ways to repurpose your content
How to make the cheapest video ever – 10 ways to repurpose your content
On 8 January 1940 bacon, butter and sugar were rationed.This was good news for pigs, bad news for the UK.
Followed by meat, tea, jam, biscuits, breakfast cereals, cheese, eggs, lard, milk, and so on.
Being British the population probably moaned about it for a while until they realised that with a little creativity, it wasn't all bad. You see they had some tricks up their sleeves.
They overcame the milk ration by watering down full-fat milk. The fat ration by using all liquid fat from meat, and the bread ration by using stale bread as garlic bread, breadcrumbs or a dessert.
Waste not want not was born, but now in the modern day, a lust for consuming has taken over, and we no longer adopt these practices en-mass.
Until now that is! You see we're gone WW2 on video and are going to show you how to make the cheapest video ever by repurposing your rations.
How to turn 10 videos into 10 pieces of extra content.
Below each section, you'll find out more about it but also see how we've taken the video at the top of the blog and repurposed it to create some shiny new content.
Repurposing video content number 1. Your main video.
Let's assume the video, like this one, is an educational vlog and you put it on your website's blog and then post and e-mail it out to all your followers.
There's not much more to say. The video is the first piece of content.
Top Tip: Educate your viewers around common problems to ensure you make videos they want to watch.
Repurposing video content number 2: Social media blog teaser
Short form content works well on social platforms. Really well.
If your materials long or even if it's not, you can edit out some of the highlights or juicy information and then use it to captivate people on your timeline.
Think of it as a film trailer for your main video.
Couple that with copy that encourages them to watch the clip then click a link to go back to your site for the full video.
The great thing about this is, people are more likely to spend longer watching the main video on your website than they are on social media as there are fewer distractions.
It's a pretty nifty strategy, and it will ensure all the effort you put into the video is not wasted by them only watching 3 seconds and then getting distracted by cat videos.
Top Tip: Make sure the trailer is under 1 minute as this will fit Instagram, Twitter, Facebook, and LinkedIn's video upload requirements.
Examples of social trailers:
Repurposing video content number 3: Remarket
Take your video in its full form and use it to remarket to people who have visited your website.
You can cut it to become a short trailer that might show before a Youtube video, which again ought to drive them to your site or to your YouTube channel to watch the whole thing.
You can, of course, upload the whole video and remarket with that.
Top Tip: The first 5 seconds have to make an impact here as most video adverts can be skipped after the first 5 seconds. Use some of the best and most exciting content to lead with.
Repurposing video content number 4. Social Stories.
Stories are big on Instagram, Facebook, Snap Chat and soon LinkedIn.
(Apologies if you're watching in the future and this is old news)
They are shot on the phone in most cases, so they don't have the same aspect ratio.
(An aspect ratio is the shape of the video. So regular video that a rectangle is 1920×1080)
Pull out the most informative or engaging 15-second snippet of your video, edit it in a 1080 x192 aspect ratio and upload.
Stories are addictive so keep them coming, and you could cut out multiple sections of the video and upload one a day giving you wartime levels of repurposing skills.
Top Tip: You'll need to re-edit your video slightly when you change the aspect ratio to make sure the critical information is in the new long thin rectangle.
Example of a story video:
Repurposing video content number 5. Transcripts
Easy peasy, use a company like Rev.com to pull the transcript from your video, it's cheap as chips.
It could then be used in your blog post, as a LinkedIn article, a post on Facebook, you name it.
You can also load this into your videos subtitles.
Top Tip: Make sure you request an SRT file, this is a file which will time up to the correct parts of the video on its own in editing software, YouTube, Facebook, etc.
Example of a transcript. Click here to see ours from the main video.
Repurposing video content number 6. Audio podcast.
If you've been smart about the way you've filmed and not relied too heavily on visuals, you can easily export the audio track from a video and then upload it as a podcast or maybe even an audiobook.
This will make sure there are no excuses for where people consume your content as they can do it on the move.
Top Tip: Remove any sound effects you have added or maybe even the backing track to make it easier to listen to.
Example of a video turned to a podcast:
Repurposing video content number 7. YouTube
It's as simple as uploading your video to the platform.
Think of YouTube as a search engine, if the title is searchable and the contents great, Youtube will distribute it to a whole heap of the right people on your behalf!
Its main aim is not a place to embed videos on your website, it's to feed hungry internet users information.
Top Tip: Check out our YouTube channel to learn all about growing your own.
Repurposing video content number 8. Stills.
Grab stills from your videos. You might find a nice new profile pic, banners for remarketing, product shots. There is art everywhere.
Top Tip: Stills of people smiling or looking like they are having fun are infectious and will capture peoples attention. Add a fact, stat or some exciting text to it, and you've got yourself a winner.
Examples of stills taken from the video: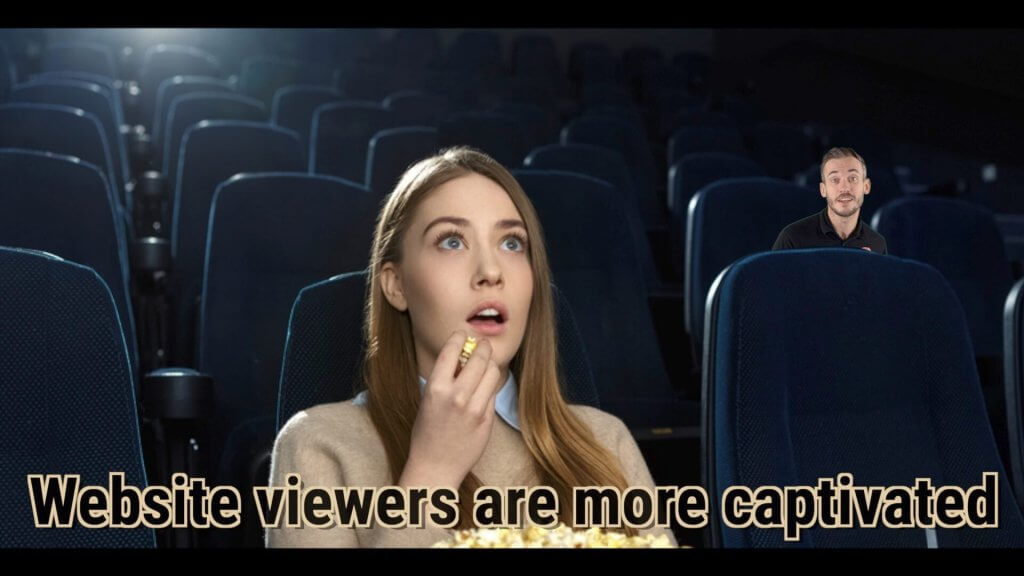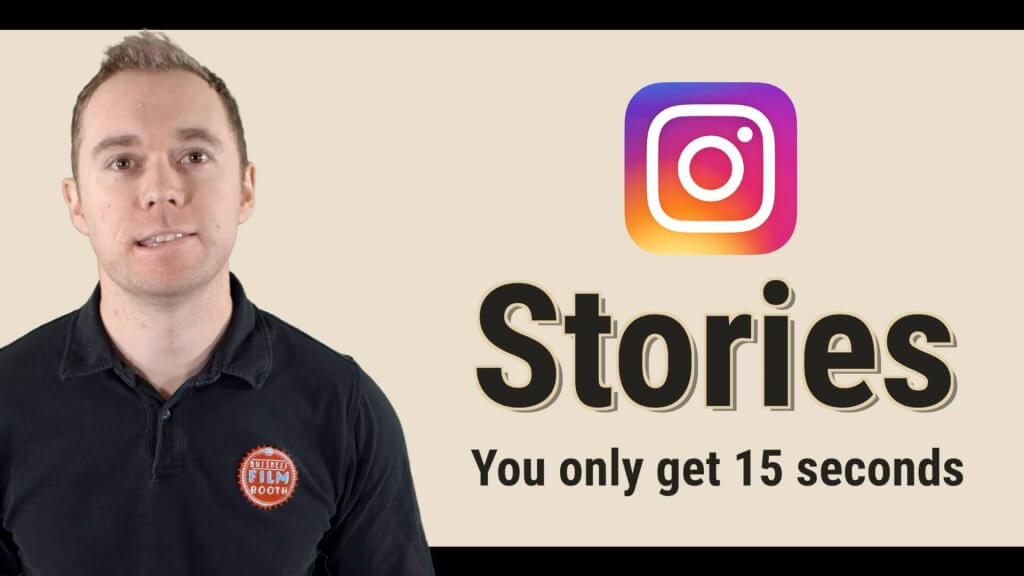 Repurposing video content number 9. Bloopers.
We all make mistakes, and when it comes to videos, we all make loads. Trust us…there will be loads.
Edit up the outtakes from the shoot and then cut them into a short video. Its great for team spirit and it shows the human and fun side of our business.
You could even repeat the previous eight steps with your bloopers, so you now have 16 uses!
Top Tip: Don't force it. If the bloopers are not that amusing or they show more frustration than laughter, give it a shot next time. To the outside world, they might come across a little cringe.
Example of a bloopers video
Repurposing video content number 10. Over film
Now, this isn't technically one video but making use of filming time.
You can make the most of a shoot by grabbing short videos, faqs, or maybe even videos you want to use as banners on your homepage.
Think to yourself, how can we get the most out of filming, what else can we capture?
How to make the cheapest video ever by repurposing your video content
Look at it like this, if you've been given a quote for £2000 for a particular video and you're thinking "ouch"
Multi-purpose it and suddenly you have 10, £200 videos or pieces of content that could be repurposed for months or if you're stingy….years.
There really is no limit to how much you can do with one video. If you actioned everything we spoke about you could end up with 30 different pieces of individual content. This will put a big smile on your social media teams face.