Case Study & Testimonial Videos
Cinema Booth gives people the feeling they'll get when they associate with your brand.
What is a Cinema Booth? 
Story telling and a genuine, passionate response are often lacking from testimonials online. That's why we came up with Cinema Booth.
Interview techniques are used that not only relax the participant but make them forget they are being filmed so that all their emotion can flood out in to an engaging, believable story.  The experience for the viewer is that they become part of the conversation and have all their concerns met by real people. 
This becomes very genuine and believable meaning your viewer soaks up a huge amount of credibility from your brand. 
0
%
People are 63% more likely to purchase a product or service if it has ratings and reviews
0
%
79% of online shoppers trust online reviews as much as recommendations from friends and family
0
%
Customer testimonials have the highest effectiveness rating for all types of content marketing, with a rating of 89%
0
%
90% of consumers admit their buying decisions are influenced by online reviews
Where does it fit in the funnel?
Cinema Booth videos are proof you're as good as you say you are. It's content you need in the consideration stage of the funnel to stick out from the competition and convert. 
As well as using Cinema Booth case study and testimonial videos on your website for different services and products it can also feature in your e-mail marketing strategy and social posts to grab some attention and start conversations.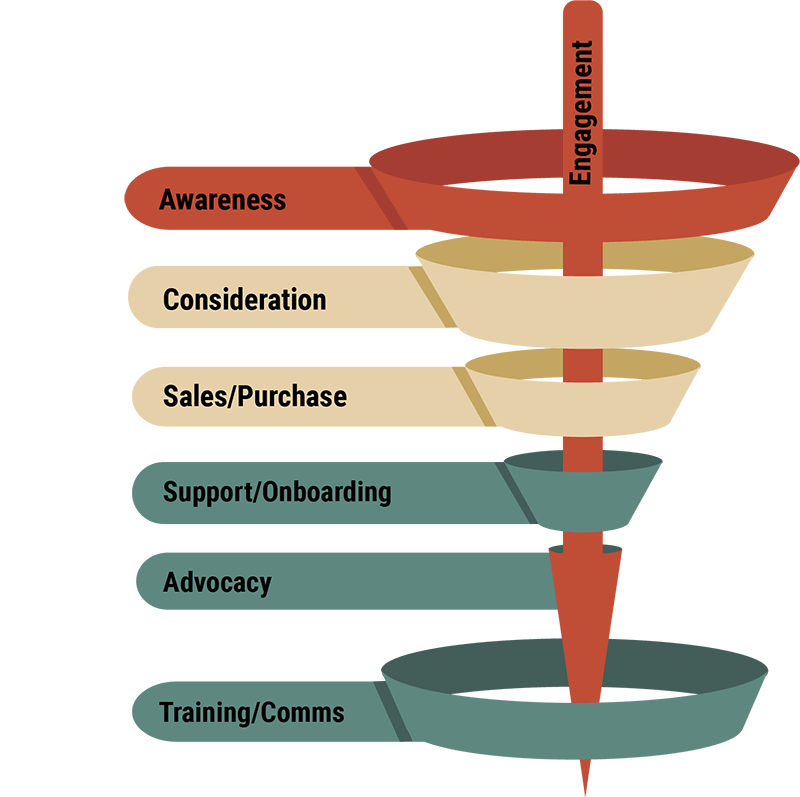 "We are so impressed at how well they understood the brief. This is a cool company that we recommend highly." Lucy – How To Thrive
How to measure the ROI on talking head videos
Just like the other areas of your marketing you need to make sure your videos get return. We've built some calculators which will help you work out if the goal you have set for video is achievable. Some will give you predicted ROI over a 1 month and 6 month period so you know if video is worth adding. You'll get an idea of impact it might have on your e-mail marketing too. 
We are still building these and will add to them so long as maths exists and different areas of marketing. We don't see either going away. 
The calculators so far :
• Landing page conversion calculator 
• Whole site and individual bounce rate calculators
• E-mail marketing and video conversion increase calculator