D.I.Y vs Pro video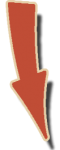 [javascript src="https://ec327.infusionsoft.com/app/form/iframe/d1dc1d44d6968299682cf01cf71f0c13″/]
DIY vs Pro Video
DIY vs Pro
If you think us video guys are out there turning our noses up at your mobile phone-produced Facebook Live broadcasts then you couldn't be further from the truth. In fact, if you're using social media then sometimes DIY video is the only way of catching something fleeting or spontaneous.
So here's our guide on how you can use:
A mix of pro and DIY video. Did you notice the use of rhyme there? Er… okay… let's move on…
Pro video – Where and when?
Pro video is best deployed at the pointy end (real technical term) of your marketing, such as on your website and in your marketing campaigns. Obviously, if prospects are coming cold to your website that's the place where you should really be putting your best foot forward.

Pro video can go anywhere
It goes without saying (unless you're a Kardashian, perhaps) that you wouldn't put a video selfie on the homepage of your website, but you might put professionally made video on your social media – videos of case studies or testimonials, for example.
These are places where prospects are also meeting you for the first time.
DIY video
Once they are inside your world, customers (and prospects who are still shopping around) will tolerate – and even enjoy – a fair amount of DIY video on Facebook Live, or screencasts that are not completely perfect. DIY video is great for those who have met you before, either online or offline.
DIY video is also good for keeping you front of mind with your existing contacts. A regular chatty update or a screencast is another touchpoint. It also allows you to get video out there quickly and efficiently.
But here's the thing… you've got to avoid the waffle.
It's also important that you keep your eyeline on the camera at all times. It's fine to shoot a video on your smartphone, but it's vital that you look straight into the camera on your phone – and not at yourself on screen. Otherwise you may as well shoot yourself somewhere else instead – like your foot.

Look at it like this, you'd tell a friend things you probably wouldn't want a stranger to know. But once people get to know you, you let them inside your world and they accept you warts and all.
So, the lower production values that mobile phones or Facebook live present is not a problem if it's not the first or only touchpoint that you have.
The Verdict
So, high production enhances low production and vice versa.
Pro video makes a great first impression
If someone meets you on your website for the first time, it should be with a polished production that mimics your professional service.
Top up with convenient DIY video
Then they can come and meet you on social media where perhaps you're looking at something slightly more down to earth and real. The thing you're wanting to avoid is badly made or poorly thought-out video, whether or not it's professional or DIY. It's not that people won't watch it. The problem is exactly the opposite – People will.
The language of the internet has moved to video. In order to learn it, you are going to need to practice. So, starting off on your phone is probably the best place to start. If you can master that, you'll bring a whole new level to professional production.
[javascript src="https://ec327.infusionsoft.com/app/form/iframe/d1dc1d44d6968299682cf01cf71f0c13″/]