Video production membership
Turn your marketing in to a TV channel and end your content drought
0
+
From one hour filming a quarter
1
Director
To help with presenting and content
0
+
Member support videos
Membership – What's the point?
If the BBC stopped producing new shows or Forbes repeated the same articles over and over again, would anyone come back for more?
The whole point of membership is to give visionary brands a tool they can use to continually produce video that keeps their audience engaged with them.
Our membership allows you to easily produce content on a regular basis you can distribute across all of your marketing channels at a very cost effective rate.
0
%
Viewers retain 95% of a video compared to 10% text.
0
%
The average user spends 88% more time on a website with video.
0
%
Social video generates 1200% more shares than text and images combined.
Fill up your funnel with video
The beauty of membership is you can attack every area of your funnel, all the time!! The videos can be used at just about every stage. From getting peoples attention to supporting them after purchase and training your staff.
Our video production membership will allow you to personalise your whole marketing system to create a hyper personalised, useful and memorable experience your competition wont be able to come close to.
If you want to work out the areas of your funnel that could benefit from video first, check out our free Ultimate Video Marketing Course below.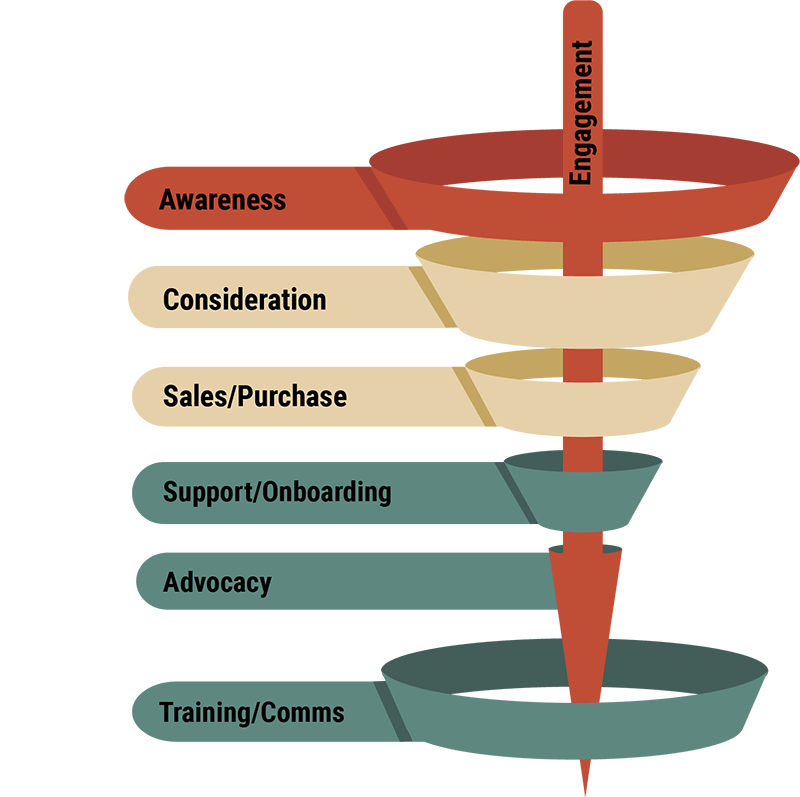 How to measure the ROI on talking head videos
Just like the other areas of your marketing you need to make sure your videos get return. We've built some calculators which will help you work out if the goal you have set for video is achievable. Some will give you predicted ROI over a 1 month and 6 month period so you know if video is worth adding. You'll get an idea of impact it might have on your e-mail marketing too.
We are still building these and will add to them so long as maths exists and different areas of marketing. We don't see either going away.
The calculators so far :
• Landing page conversion calculator
• Whole site and individual bounce rate calculators
• E-mail marketing and video conversion increase calculator
How does membership work?
Book in online from one hour a month studio time

Receive your content planning guides

Turn up and create up to 4 Film Booth videos or 2 Super Booth videos per studio session.

Receive direction and presentation coaching.

Wait 7-10 days for your content to arrive on your new host

Gain access to our bank of support content to help measure and distribute.

Repeat next month.