How to get super cheap video adverts on Facebook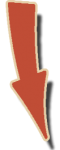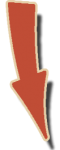 [javascript src="https://ec327.infusionsoft.com/app/form/iframe/d1dc1d44d6968299682cf01cf71f0c13″/]
How to get super cheap video adverts on Facebook
The secret's out! Get your super cheap video ads on Facebook here!
Well, that grabbed your attention! We'll let you into a little secret… getting cheap advertising on Facebook isn't a secret. In fact, Facebook are pretty open about it. Why? Because they don't want to clog up your news feeds with stuff you don't want to see.
Let's look at Facebook as an 'entertainment bubble.' Almost everything inside that bubble is relevant to you: your friends, family, articles you might be interested in, pages you've liked… and even adverts.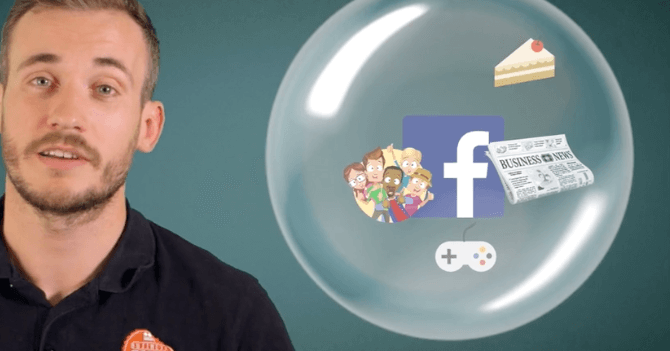 Outside that bubble there is a whole world (or even universe) of less-targeted ads (we'll call them 'Bad Ads') that can push themselves into the bubble. But Facebook are going to charge you a premium for that. So, if you're a middle-aged man from Auckland, you're not going to want to be shown adverts for make-up. (Are you Dave?)
Not only will the advert be ineffective, you'll also have to pay more every time somebody clicks on it, than an advert for say, men's t-shirts (or whatever middle-aged men from Auckland might be interested in).
So, how does it know that people are not interested?
Reach vs Interaction aka: Relevancy
It all comes down to Reach vs Interaction if you want cheap Facebook video views, also known as, our old friend, relevancy.
Reach :
The amount of people who have seen your advert, but not actually clicked on it.

Interaction :
The actions that people have taken. In the video world, interaction is when your audience have clicked the 'Play' button.
If 2000 people have your video put in front of them on Facebook and only 2% of them click play, you're going to be paying a lot more for each of those clicks. On the other hand, if 30% of your audience click play on your video, then you're going to be getting it down to a penny per view, because it's obviously relevant to that audience.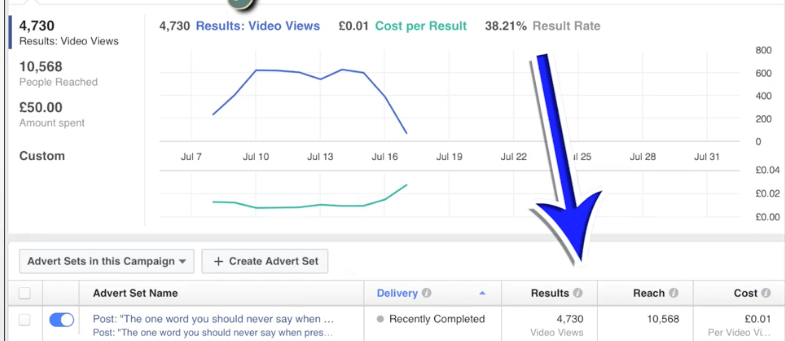 The above image shows our video advert on Facebook achieving 1p views.
Likes, comments and shares will also impact your relevancy score and give you cheaper views. In an ideal world, every video view will cost you just one penny, but in order to do that you need to look at a few things.
Relevancy:
Your ads are going to get a score between 1-10 based on relevancy. 1 being bad, 10 being amazing. If you can get a 4 then thats going to get your ads pretty cheap so its a good benchmark to aim for.
The relevancy score for Facebook ads is crucial. You should always be looking to improve this. Over time it will fall as people see your ad more than once so keep an eye on the frequency too. If its higher than 3 then it might be time to replace the video ad with a fresh version.

Selecting your demographic for cheap Facebook video adverts
Obviously, you can select your audience based on their gender, age and location, but you can also select it on more specific things such as their job title, their interests, pages they've liked… even if they've bought a HD TV.
So, it's important to think carefully about your audience and who your ad is going to be relevant to so that they don't just ignore it when it enters their own Facebook entertainment bubble.
Don't spend too much time over it though. It doesn't need to take over your life. Remember you gave other commitments, your family, the dog needs walking…
Facebook Ad text
The second thing is your advert text. This is the bit of text that sits above your video. This should intrigue your audience.

How to pick your Facebook video advert thumbnail
Then there's the thumbnail and the opening scene of your video. The thumbnail will display instantly and it needs to encourage people to want to watch more of an auto-playing video.

Your video advert opening scene
The first scene of a video should entice people to want to hit the magic button and click 'Play.'
How we recently achieved 1p per video ads on Facebook
The ad text 'The one word you should never say when presenting' and the title 'Why you should avoid saying "I'm passionate" combine to intrigue people to watch a video about why you shouldn't say you're passionate. Or, as we call it around these parts: 'The P Word' or 'pa#*io&%*e'.

The Reach vs Interaction on the ad was great: 4,370 views from a total reach of 10, 568 people. This is because we targeted the right types of business owners.

The title that you've got on your video can be quite 'click-baity' (technical term) just as long as the thumbnail explains it further, so that when people click play they know that it's relevant. Make sure the opening scene of the video reinforces what the video is about.
We can't tell you the demographic you need to target or what your advert needs to say for your business. What we can tell you is that it's going to take a lot of measuring, tinkering and split testing. Or you could get it right, like we did (Confession Klaxon)…completely by accident!
[javascript src="https://ec327.infusionsoft.com/app/form/iframe/d1dc1d44d6968299682cf01cf71f0c13″/]