What is Sales/Purchase?
This is usually the part where someone becomes a client but we wanted to highlight uses of video that sit just before and just after winning a new client.
This is all about rapport and trying to stick out and impress. We believe video e-mails, quotes, introductions and thank you's will help you win business and create a much more personalised service. 
"If your content isn't driving conversation, you're doing it wrong." – Dan Roth" 
How to improve sales/purchase with video
Your audience has been well educated, they've worked out the value you add though your help content and consideration content but something is still holding them back.
Personalised videos that build rapport and act as a touch point for your sales team will give the prospect a much more personalised service.  The great thing about this is, a lot of this content can be made quickly, easily and affordably. It's not about high level production, it's about being human. 
Think:
• Video e-mails
• Introductions for LinkedIn
• Quotes
• Thank you messages
• Connecting with cold leads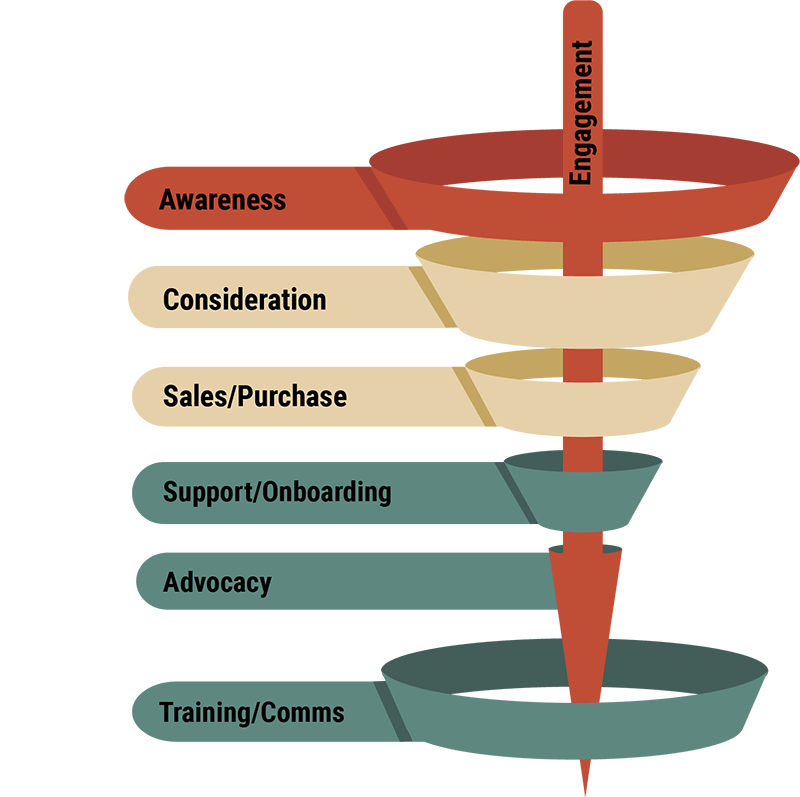 Action points for Sales/Purchase:
• Create personalised introduction videos for use in E-mail and LinkedIn.
• Produce a written quote and video version that helps make your proposal personal and clear. https://qwilr.com/ is a great platform for sending interactive proposals
Video formats for consideration:
Super Booth – For high ticket items, presenting your quotes might just give you the edge 
Film Booth – Short and simple intro videos