how to make a homepage video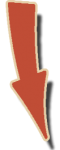 [javascript src="https://ec327.infusionsoft.com/app/form/iframe/d1dc1d44d6968299682cf01cf71f0c13″/]
How to make a homepage video

The shopper's pivot – how to start a video.
If you watch the blog on how to make a homepage video and follow Ed as he walks down the street, you see a classic example of the shopper's pivot. As something in the shop window catches Ed's eye as he walks past, he is drawn back – almost magnetically – to look at it more closely…
This is what happens when one of your prospects is pulled out of their routine.
We spend a day a week online.
Well, that's a bit of an exaggeration – but not much. On average we spend more than 20 hours a week online.
And you know what it's like when you're online, browsing for… stuff… stuff you might be interested in. The TV's on, there's music on in the background and you're kind of paying attention, but it doesn't matter because you're probably going to look at it next week.
And here's another stat for you: 94% of B2B buyers research online before making a purchase.
Sound familiar? It's a pretty common experience. We spend a lot of time browsing websites and information will come and go without anything really registering. That's why the shopper's pivot needs to be applied to your homepage video.
Your homepage video needs the shopper's pivot
The shopper's pivot is a virtual slap in the face that snaps someone out of a particular thought, behaviour or situation.
So, the shopper's pivot stops you in your tracks and makes you think: Where's this going? Just like Ed in the vlog.
If you look at some real examples of the shopper's pivot in action, taken from our clients' videos, you will see that there isn't one single way to create one. There isn't just one way to do it.
We see the use of props – the humble key; sound effects – a doorbell sound creating the effect that by clicking play on the video, you are opening the door to somebody standing on your doorstep; bold statements ( I'm not really interested if you watch this video); a cinematic feel, or even the ladies from My Mustard bursting into song.
It's an eclectic mix – but all their shopper's pivots work because they demand your attention in some way: they intrigue, they surprise, they ask questions of you.
Check out the examples below for some mighty shoppers Pivots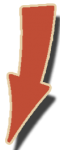 Who is your target audience?
So, now you've come up with your pivot, you need to start thinking about your target audience. Many businesses sell a range of products and services that are relevant to different audiences. For instance, you might be selling directly to the public, but you might also be selling to merchants.
Don't try to sell to multiple target audiences in your homepage video.
They are going to want to know different things. The merchants will want to know how quickly the product is going to fly off their shelves. But the user wants to know how easy it is going to make their life. You can't and shouldn't try and talk to all your audiences in one go.
So, what should you do?

Address your mission in your homepage video
You need to address your mission and the reason you are in business, whilst all the time making sure you NEVER say the naughty word, The Banned Word – the word that begins with a 'p' and ends with an 'assionate' – but that can never be uttered in public. You know the one.
Talk about why you set up in business, your ambition and how you want to make a difference. Don't just list your services. The most powerful things to talk about are what motivates you.
If you do this right, viewers will want to find out more about your business and the services you offer because you'll have made a connection with them.
Check our or "How to make an about us video" here.
[javascript src="https://ec327.infusionsoft.com/app/form/iframe/e9f181e68ee81c2f2b2e6c68879bdbef"/]