How to make an about us video for human beings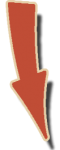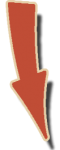 [javascript src="https://ec327.infusionsoft.com/app/form/iframe/d1dc1d44d6968299682cf01cf71f0c13″/]
How to make an About Us video… for actual human beings
People go to the About Us on a website to find out who's behind a business and what it might be like to work with them. The 'how' and 'what' of your business is explained elsewhere on your website. The About Us page is all about the 'who'. Most people are quite shocked when they look at their analytics and discover that hordes of people have been going to their About Us page.
Our About Us is the third most visited page of our website and when we've talked to our clients, it's been a similar situation with them too. So:
How do you use video to spice up your About Us page?
Well, firstly it's a trap to think that your About Us page has to be super formal. You might think that playing it safe might build trust with your audience, but playing it safe is never memorable and it won't satisfy the reasons why they've come to your About Us page in the first place.
Before we get on to what to do with your About Us video we need to look at what information there already is online.
There's a lot out there talking about telling your business' story on your About Us page. But you need to be careful because without a director this can turn into waffle. No one is going to remember that your company was established in 1957 in Aylesbury and has 15 members of staff. It's more likely that they'll remember something like this:
'When we started out all those years ago all we had was a leaky breeze block garage, two deck chairs and a fridge… and an idea.'
So, whatever your story is, focus on the most exciting bit or you could focus on the people behind the business and show just why they love working there. If someone looks like they're enjoying what they do then this is infectious and will draw people to your company.
Loosen up to make a great About Us video
The biggest barrier to this happening can be getting people to go in front of a camera. In order to make it look and feel natural, you need to loosen them up. An easy way to do this is to ask lots of frivolous questions that are work-related but also fun. Questions that will not only loosen them up and get them in the zone, but that might actually give you some really useful content.
Here's an example…
Q. Ed, who makes the best cup of coffee?
A. Me. I make the best coffee. You're rubbish at it.
Q. What's the worst thing that's ever happened to you at Business Film Booth?
A. Probably teaming up with Dave… I've got some things that can't go on camera…
Q. What is your favourite mascot?
A. Mascot? What's a mascot?
Q. Business Film Booth's mascot?
A. We only have one mascot, so I can't have a favourite… I'm desperate to get a dog, I'm just not responsible enough. I'd like about 12. I'd like a pack that I could train to follow me and do my bidding.
Q. So, what's your fondest memory of working at Business Film Booth?
A. My fondest memory of working here so far is probably from turning people looking petrified in front of the camera into looking like they've been presenting their whole lives.
You see, from this little exercise – whilst the ongoing Coffee Wars of Business Film Booth and Ed's burning ambition to own a pack of dogs may or may not be super-relevant to our audience – Ed's fondest memory of turning people from camera-phobic, shy retiring types into would-be TV presenters could well be pretty interesting to somebody considering making a business video.
Make an About Us video that talks to human beings
So, whatever approach you use, the thing to keep in mind is that the client who knows you really well – say for the last five years – that knows everything about the inside of your business and how it really works and how the people really tick… and they still love you… that's the world that you want to let people inside of.
If you do that, you'll make an About Us video that talks to human beings.
[javascript src="https://ec327.infusionsoft.com/app/form/iframe/d1dc1d44d6968299682cf01cf71f0c13″/]