How to make the best company video
How to make the best company video 
Taking a selfie?
You won't need a light like this.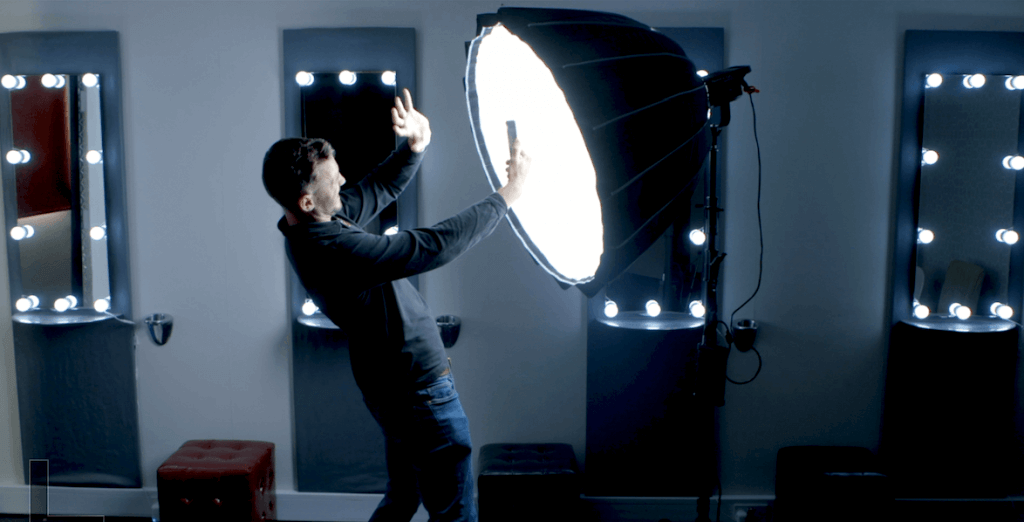 It's the same with making a Company video.
A general company explainer video is powerful, but you need to be careful with it, especially if you're hoping to make it the one video in your arsenal.
No matter how hard you try, it just won't be useable for every marketing task.
But! Keep it short and inspiring and yes – all that power can be useful.
First of all – some parameters:
We're not going to unpack a series of production tips here. If you want to be a filmmaker for your business – fine, we've got plenty of tips elsewhere. This is about the information you say, show or imply.
And, for the purposes of discussion, we're going to call this type of video a 'corporate trailer' which hopefully gives you some idea of the tone it should have.
What to talk about in your company video?
Ok – still with us? Now, you need to get to the heart of your mission and talk about what inspired your brand.
Nothing destroys the mood or lowers your audience's expectations than starting with a 'values statement from the CEO.' The sort of information that does genuinely make for excellent internal comms – is absolutely the worst language and information for facing outwards to potential customers.
For example, we pride ourselves on HONESTY, INTEGRITY and SERVICE.
We're sure that you're sincere, but this isn't the place to say that out loud.
Company videos must show don't tell.
You have great service? No one will believe you.
That's for your customers to say in a testimonial video on a landing page where your prospects are already considering using your company. It's not for a business trailer.
Define the problem in your industry/sector (trust us there is a problem. Otherwise, you wouldn't be in business), show how you are methodically going about solving that problem in very practical terms and then tell your audience about the bright future you see ahead when you succeed.
Be ambitious. This is not the place to hedge.
You're inviting your market to join your company on a quest. It doesn't have to be a quest to solve world hunger (if it is we will work for you for free!), but you cannot take people on safari and show them a mouse.
Fundamentally big issues must be addressed that tap into the unique culture of your market. It could be safer building practices, more sustainable farming, more human-centred IT platforms, a training framework for healthy minds, or simply making business more honest and down to earth by using video properly.
Hmm…maybe after 7000 videos, we're almost ready to make our corporate trailer.
A few company video examples