How to present to camera – 4 videos to master the basics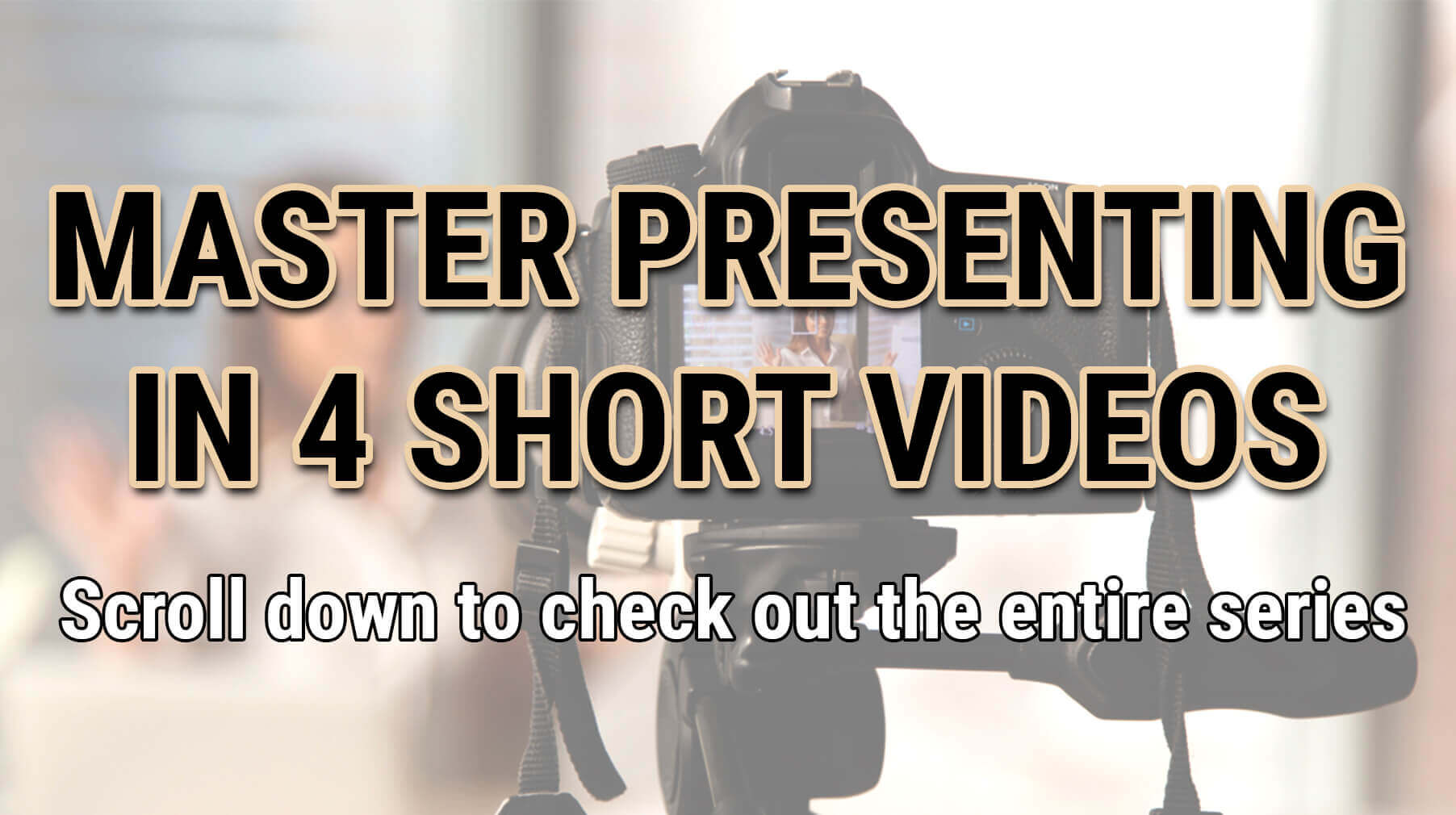 Video 1 – How to get over your fear of the camera.
In this video we examine:
• The 3 things you'll hate about your first time on camera and what to do about them
• Why we hate hearing our own voice and watching ourselves back
• How to deal with what other people think about us
Video 2 – How to gain confidence on camera
In this video we examine:
• How to lose the rabbit in the headlights look
• A practical technique to use to fake confidence 
• Who's better on camera? Extroverts or introverts?
Video 3 – How to present to camera – 7 Basics to master
In this video we examine:
• How to use hands, stance and posture when presenting to camera
• How to stop "ums" and "ahs"
• How to use emphasis to bring your content to life
Video 4 – Presented Vs chatty style videos
In this video we examine:
• The difference between the two styles
• Which style viewers tend to prefer
• Which solution you should adopt
Video 5 – Why we choke and how to avoid it
• What happened in our brain when we choke
• How to avoid it simply by understanding the why
Corporate video is dead
Long live consistent and human communication
Corporate video is dead
Long live consistent and human communication