how to use Facebook ads to shove your product down peoples throats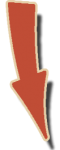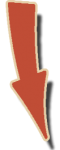 [javascript src="https://ec327.infusionsoft.com/app/form/iframe/d1dc1d44d6968299682cf01cf71f0c13″/]
How to use Facebook Ads to shove your product down people's throats… and make them want more
Having a product shoved down your throat on a daily basis sounds awful, doesn't it? So, how come I keep buying the same sunglasses over and over again… and I'm actually enjoying it? It's all down to the extreme power of the Facebook paid ad.
You see, I go on Facebook every day, just like the other 1.9 billion other daily users. I don't know why, I just seem to end up there. But, because I do, I've been dragged into the mighty Hawkers Co. re-marketing campaign… And they're there every single day selling to me… and I just keep on buying!
How to turn $300 into $60 million in 2 years
In 2013, 5 self-declared mathematicians decided to disrupt the entire sunglasses market using Facebook. They started with a measly budget of $300 (incidentally, that's the equivalent of about£1,000,000 today) and two years later they had generated a whopping $60,000,000. How did they do this? Well, their mission was simple: to produce high quality sunglasses at a low price and to sell lots and lots of them.
Hawkers have not paid us to make this video!
Honestly, Hawkers are not paying us for this, but we should mention at this point that all of Hawkers sunglasses provide superior glare reduction, offer 100% UV protection, and they all come with polarized lenses and are very high quality.
The point is, it's not about selling any old tat. If you've got a great product or a great service, it's all about getting it in front of people at the right time – and that's what Facebook Ads are great at doing.
The beauty of Facebook ads
So, why is it that I've not just bought 1 pair, but I've gone back for 2, 3, even 4 pairs in the same month? Well, it's all because, I'm in Hawkers Co.'s targeted demographic on Facebook. I'm in my very, very late twenties (Okay, I'm 30), I might have liked a certain fashion brand's Facebook page at some point, and I'm in the London area. And these might have been things that Hawkers were targeting.
So here's what happened… I was sitting on Facebook one day and for the first time ever I was presented with an advert for these sunglasses. I thought, alright I've have a look. I clicked on it, I looked at the landing page, I didn't buy anything and I went straight back to Facebook. I thought nothing of it.
How a Facebook pixel works
What this did was activate something called a Facebook pixel. This pixel is a bit of code that you can put on a website and when someone returns back to Facebook, it sends an alert to say that somebody has been onto a particular landing page. Back to the story…
So, now, when I go back on Facebook (not having bought anything, remember) the pesky pixel is in action. It starts to show me a completely different set of adverts. Only this time they've got 20% off. An urgency has been created…
That's it, I'm in – hook, line and sinker – Pair #1 Purchased. A few weeks pass by and I'm still getting these adverts on a daily basis, so I thought – let's have another look. I logged onto the site, had another look around… and didn't buy anything.
However, when I went back to Facebook a new pixel had been activated! Suddenly there was 10% off. And this resulted in… Yep, you've guessed it: Pair #2 Purchased.
You see, I'm consistently being shown new adverts and they're relevant to holidays, to seasons, to new ranges and offers – and these adverts feel like they are talking just to me.
Facebook Re-marketing
This is called re-marketing. If someone has been on your website, you can re-advertise to them based on their activities. You can use Facebook pixels to target them and the experience of advertising will feel like it's tailored to exactly what they need.
Over 2 years later, Hawkers have gone from 5 to 65 employees. They sell over 10,000 sunglasses a day and it's all down to Facebook Ads (and their fantastic product).
As an aside, I now have 756 pairs of Hawkers sunglasses… in a country that hardly ever sees any sun. When did Hawkers say the cheque would be coming through?
[javascript src="https://ec327.infusionsoft.com/app/form/iframe/d1dc1d44d6968299682cf01cf71f0c13″/]