Super Booth Talking Head Videos
Double the audience retention of regular online video
What is a Super Booth talking head video? 
A Super Booth is engagement, communication, entertainment and education all rolled in to a neat video package. It's the result of testing and measuring thousands of business videos to come up with a creative box that achieves businesses video marketing goals.  
Vlogs, promos, internal comms, training, you name it, Super Booth can handle it. If you need to humanise your marketing, simplify your offerings or build rapport online, then this talking head video can do it.
0
%
Average audience retention
0
X
Double the online standard retention
0
+
Produced for businesses
Where does it fit in the funnel?
Super Booth videos fit in pretty much every area of the funnel. It's worth noting that to create viral awareness there are better options available like some juicy Hero content. 
Otherwise Super Booth was originally designed for the consideration stage of your funnel. Creating valuable content that feeds your mailing list, social followings, website visitors to show you off as the pro you are. 
It just so happened that it's great for onboarding, support and training too.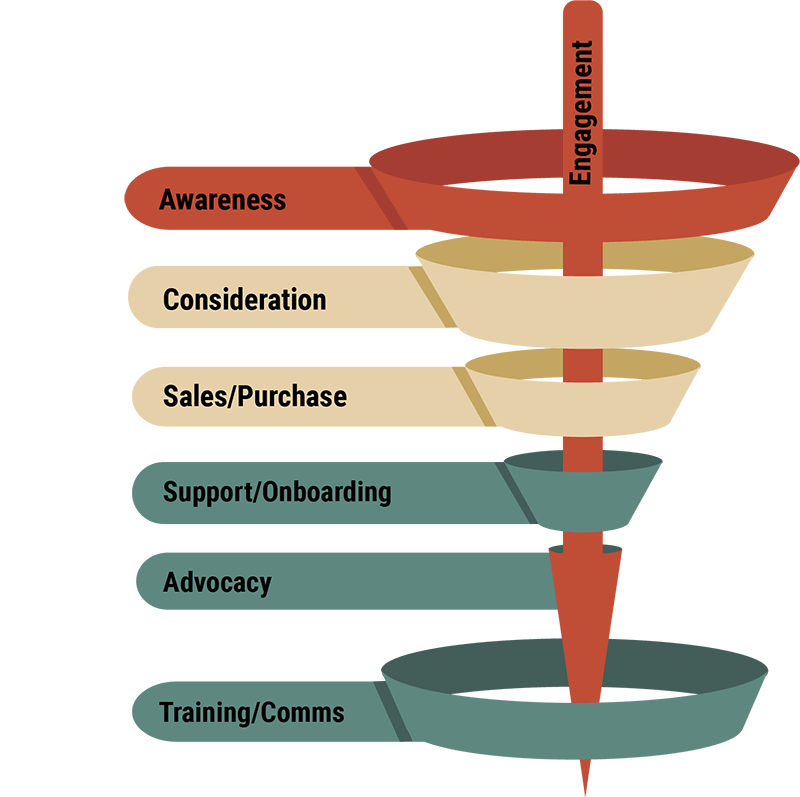 What makes the Super Booth talking head such a great format
Hit the big play button to watch a Super Booth Case study. 
• Double the average audience retention of online video. 
• Quick and easy to produce with our support content and planning guides
• Repeatable and measurable
• It's magic, it often makes viewers smile.  
How to measure the ROI on talking head videos
Just like the other areas of your marketing you need to make sure your videos get return. We've built some calculators which will help you work out if the goal you have set for video is achievable. Some will give you predicted ROI over a 1 month and 6 month period so you know if video is worth adding. You'll get an idea of impact it might have on your e-mail marketing too. 
We are still building these and will add to them so long as maths exists and different areas of marketing. We don't see either going away. 
The calculators so far :
• Landing page conversion calculator 
• Whole site and individual bounce rate calculators
• E-mail marketing and video conversion increase calculator
 Online support & training