The unexpected benefits of fear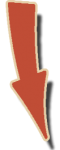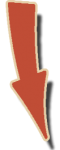 [javascript src="https://ec327.infusionsoft.com/app/form/iframe/d1dc1d44d6968299682cf01cf71f0c13″/]
The unexpected benefits of fear – why you should get over your phobia of cameras
Where does our fear of cameras come from? To some degree, we all have it – just like a fear of spiders. But how has evolution equipped us with a fear of something that's less than 200 years old?
It turns out that cameras are a stand-in for something else. It turns out that most of us have Scopophobia.
What is scopophobia?

Scopophobia? Urrrggh… Sounds nasty doesn't it?! And it is. Scopophobia is a morbid fear of being seen or stared at by others. It's closely associated with the idea of being judged or criticised.
The truth is, no matter what you do, you'll be judged to some degree for putting yourself out there. But the good news is that with a few protocols you'll not only eliminate but possibly even bypass this problem altogether. You'll also discover something new about yourself.
The benefits of presenting to a camera
Presenting to a camera will help you see yourself exactly how you will be seen by others. It's not like talking into a mirror because there's playback – and you are now the observer.
These observations are something you will take into the next business conversation you have. And we promise you that the more presenting to camera that you do, the more you'll be able to self-critique, the more accepting of yourself you'll become, and the more you'll be able to think on your feet.
A look into the Business Film Booth Archives

To prove this theory to you, we've taken you back through the sands of time to look at the very first video that we shot together on Saturday 28 March 2015. We remember it well…
Notice how Ed's voice is pitched higher than normal (a sure sign that he was consumed by scopophobic feat at the time), and the question has to be asked: Where in the name of business video are we both looking? (Answer: Anywhere but the camera, if at all possible – again, this is that pesky scopophobia playing tricks on our minds).
You can see instantly that Ed looks nervous and uncomfortable, but look closely and you'll notice that Ed isn't doesn't just look a little bit nervous, he is shaking with fear and swallowing very hard.
You can see that Ed is just hanging in there by the skin of his teeth, but you can almost smell the fear. Dave, by comparison, looks fine. But rest assured he was terrified behind that calm exterior.

Dave interrupts (a sign of nerves) but does look less afraid. On the other hand, Ed's voice wobbles, much like a Weeble – but one that does look in danger of falling down.
But look through the other clips from the Business Film Booth Archive, shot just a couple of weeks later, and just look at the difference!

(Note from Ed: The transformation in my own performance, as you can clearly see, is startling. Gone is the nervous, awkward looking Ed of before. In his place is a confident beast that literally owns the camera. An entrepreneur/public speaker/actor of epic proportions – a veritable Steve Jobs/Martin Luther King/young Robert De Niro all rolled into one, don't you think?)
Mmmmmm….
How to get past the fear of cameras
We got past our fear by being our own worst critics, but crucially by being our own best supporters. We were harder on ourselves than anybody else would ever be. So, use your fear of cameras as motivation and as a catalyst to get ahead of your competition.
Not only will you improve on camera, you will also gain confidence when networking. So much so that you'll be able to stand up in a room of people and you'll be able to present with extreme confidence and panache.
[javascript src="https://ec327.infusionsoft.com/app/form/iframe/d1dc1d44d6968299682cf01cf71f0c13″/]