The Ultimate Video Marketing Course
A 6 level, step by step system to get results with video
marketing – For businesses serious about video.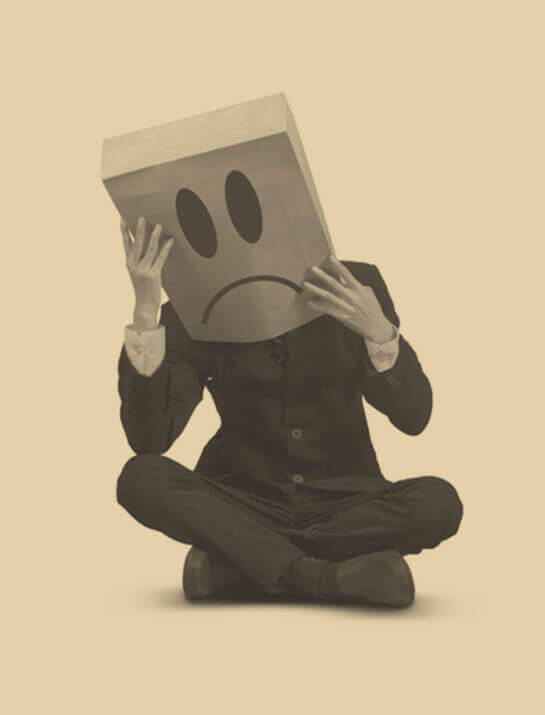 Not sure where to start with video?
You're not alone. In fact, our research showed an overwhelming amount of confusion surrounding this powerful marketing medium. As a result, we came up with a system we call the Ultimate Video Marketing Course.
It's been designed to take you on a step by step guide to eliminate the confusion and potential pitfalls of video for anyone at any stage of video marketing.
Hit the play button – You will learn
• The best place to start with video is for YOUR business
• How to work out what your audience wants to see to drive massive engagement
• How to create repeatable video formats and systems to deliver results
• How to measure your results
• How to plan content pre production
• How to distribute content post production
• How to present and the legal side of production.
"I believe in innovation and that the way you get innovation is you fund research and you learn the basic facts. " -Bill Gates
Level 1 – Define the problem for the biggest impact
If you feel like you've been told to get video but don't really know why, this will help you get zoned in on where and how to deploy it. Level 1 will make you define where the problem areas in your funnel are for maximum positive impact on your business.
Why Level 1?
Without working out which areas of your funnel are letting you down you won't get the maxium impact of video. A clogged pipe needs un-clogging for water to flow.
Level 2 – Research and planning to achieve ROI
Level 2 takes your problem and turns it into a goal you want to achieve. From there the PDF guides are there for you to work out the content you need to make for your audience in order to achieve your goals. There are also a whole heap of help videos to guide you out at every step of the way.
Why Level 2?
If you don't work out what your audience cares about or will value, then we're afraid, you won't find an audience that cares about what you have to say. In practical terms this will become apparent in low audience retention rates which will impact your Google Page rankings and/or YouTube keyword rankings. Basically it won't climb the search ladder.
Level 3 – The right video format for results
Once you've figured out the best place to start with video and what your audience wants to see to achieve your desired goals, then you need to work out how to create that video content.
Formats will give you a system to create content that's simplified for repeatable results.
Why Level 3?
Formats help audiences to feel at home quickly. How good does it feel to watch the start of your favourite TV show? From the opening credits sequence to the style and pace, it's all a format designed to give an audience the feeling of familiarity.
Business video is no different though it is simpler. It also helps with creating a short-hand for production so the process can easily fit in with your working month.
At the end of this level you could take your planning to any production company and be welcomed with open arms. They will marvel with your grasp of video led marketing.
Stage 2 – Turn your research and planning into video content
Stage 2 is for those of you who continue with a Business Film Booth format. It's a series of systems and guides that hold you hand through the production and distribution process to ensure video becomes not only powerful but easy to produce.
Content locked for Business Film Booth Clients
Level 4 – How to prep your content
Our tried and tested video formats are proven to have double the audience retention rate of regular video and are easily prepared. No scripts or time wasting, just PDF guides you fill in to prep your content which we will then take off your hands and turn into highly engaging video content.
Why level 4?
It's up to you if you use this, but it will make sure you've got everything ready for filming and will mean you don't have to spend hours writing scripts. It's our system to ensure you've got everything you need covered.
Content locked for Business Film Booth Clients
Level 5 – Presenting training
We are well aware how daunting the camera can be. You might not have a team experienced in front of the camera, you might have a pro team. We've found it makes no difference. Presenting to camera in professional chunks is a skill you're going to take out of the studio and use on a daily basis.
Why Level 5
We've created methods to get anyone presenting.
Watching these 11 short videos before you begin shooting with a video marketing format will warm you up and you'll start ahead of the game.
Content locked for Business Film Booth Clients
Level 6 – Distribution & Measurement
If you've put all this effort into your videos then it's official, you're serious about video and that means you've got to make sure the results are just as serious.
Why Level 6?
To ensure your videos get results, we've created a bank of how to videos covering using video on
Websites and landing pages

Email marketing platforms

Social Media

YouTube
There are small tweeks and rules when it comes to getting the best results from video. These video guides will make sure you're distributing them at their mightiest.