Video Production Formats
Hit play to find out more
Video Format Key:
Bespoke Booth: Videos produced outside of a set format.
Super Booth: Highly engaging talking head videos
Cinema Booth: Testimonial and case study videos
Film Booth: Super short help & FAQ videos
How to use Bespoke Booth format?
Want to produce video outside of our creative boxes? We'd still recommend a format but we can design them for you if the above doesn't fit.
Why use Bespoke Booth?
• Let us work out the best format for your goal.
• Reduce the risk and cost of unformatted video production.
• Get support materials for pre and post production.
How to use Super Booth format?
Super Booth is your regular show. It's the backbone of your video marketing, e-mail marketing, website, social media etc. Use it at every stage of your funnel to get results
Why use Super Booth?
• Get double the average engagement of online video.
• Create a low risk, consistent and branded content.
• Educate and entertain your audience with many creative options.
How to use Cinema Booth format?
Show don't tell. Cinema Booth is all about proving you do what you say you do by getting the people you do it for to rave about you. It's great for case studies and testimonials but you can use the format in other ways too. Recruitment drives for example.
Why use Cinema Booth?
• Get believable testimonials and case studies.
• Our experience directing will bring out the passion people have for your brand.
• Show people the feeling they'll get when they associate with your brand.
How to use the Film Booth format?
Personalise your after sales with Film Booth. Create short videos that answer questions and point people in the right direction.
Why use Film Booth?
• Make your clients feel like they are your only client
• Cut down those calls you get asking the same questions
• Scale the personalised service you give so nobody misses out.
What is a Video Format?
A video format is a creative box that allows brands to make video consistently, with less risk, less creative unknowns and a clear end look and feel. YouTube places huge importance on them for all its content creators.
Video formats:
Are repeatable, meaning you save time and resources.
Allow you to measure and tweak your videos in reaction to your audience without re-writing the rule book.
Build trust with your viewers with the same high quality content time after time. Familiarity will lead to higher views and engagement.
Are a safe bet with your marketing budget.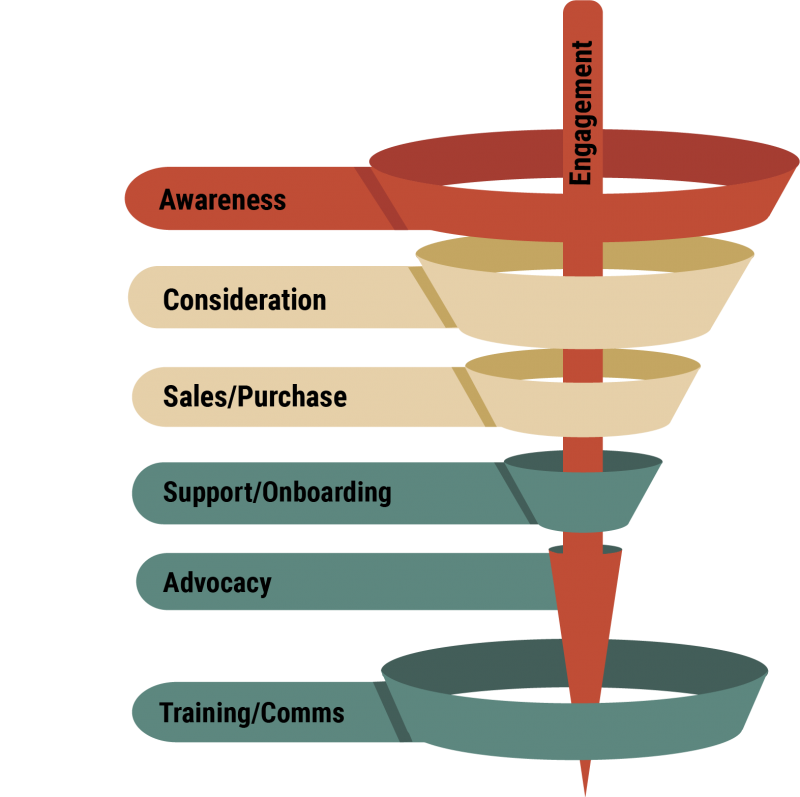 "The best way to sell something – don't sell anything. Earn the awareness, respect, & trust of those who might buy" – Rand Fiskin